Installing Carpet Tiles
How To Lay Carpet Tiles
Before you begin laying your carpet tiles, it is important that you keep a few basic tips in mind to ensure that your floor is sound and can be walked on safely. Firstly, determine how many carpet tiles will be needed for the job. Measure and multiply the length and width of your room in meters. Multiply by 4 to give you the number of 50cm x 50cm tiles you'll need. Be sure to add at least 10% to allow for cuts and waste.

Your next step involves preparing the floor. You should make sure that the sub floor is flat, level and most importantly, dry. Using a damp proof membrane is important for this. You will find that older buildings are more prone to dampness. Investing in damp proofing is going to save you money in the long run.

With older and uneven sub floors it is best to lay a 'flattener' such as hardboard or plywood, particularly on uneven floor boards. Otherwise gaps and imperfections will eventually show up in your new flooring......the last thing you want.

Finally, when you lay the carpet tiles, establish a starting point to ensure you don't end up with cut tiles in the door ways. Laying the tiles is relatively easy and they won't all need adhesive to secure them to the floor. Often just sticking down the tiles in the doorways is enough.
How To Fit Carpet Tiles
To create a safe, great looking job you'll need to make sure that the carpet tiles stay closely butted up against each other. You should periodically check that the tiles you have already laid are still securely in place. If they have slipped or are not butted up against each other, you should adjust them straight away.

When you begin to cut the perimeter tiles, it is best to cut tiles face down through the backing, making your measurements on the back of the tile as a guide. Cut on something with a little 'give' to save your cutting blade, such as a piece of cardboard or soft wood. It is easier to make a few cuts through the tile along your marked lines rather than try to cut right through the tile with one swipe.
Tile Calculator
We have put a Tile Calculator uk on our website to help customers work out how many tiles will be needed.
However, if you want to work out an area for yourself, then measure the room's length and width in metres. Multiply the numbers together to give you the size of your area in square meters. There are four 50cm x 50cm carpet tiles to every square metre, so you should multiply the square metres by four. This will give you the number of 50cm x 50cm tiles you'll need.
Using our online tile calculator will help you check your maths!
You should always add another 10 to 15% to the total number of tiles you order to allow for waste and cuts. The minimum amount that you should allow is 10% but if you plan laying tiles in a diagonal pattern or in an area that is an unusual shape or with lots of corners, you should allow about 15%.

The tile calculator also works out in feet and inches if you prefer imperial measurements and always adds 10% to allow for waste and cuts, so there's no need to add any additional tiles, unless as explained above, your area is an odd shape.
Carpet Tile Calculator
An online carpet tile calculator can be really useful during the initial planning stage, when you want an idea of quantities and rough costings.
But you will need accurate measurements of the space before you actually order your carpet tiles. The time-honoured way to do this means drawing the room's layout on paper and measuring the room from wall to wall, using the widest measurements. If you have an awkwardly shaped space, the best way is to divide the room into smaller sections and create regular shapes that can be measured more easily.
You will need to order extra tiles if the tile you have chosen has a pile direction or natural grain to it, and don't forget to add extra tiles to allow for cutting mistakes or if you want a few spares.
If you're not sure and just want some advice, then just get in touch and we'll double check your calculations.
£1 Carpet Tiles
£1 carpet tiles! That's so cheap! Sometimes we laugh about it because even if you covered the floor with newspaper, it'd cost about a £1 for the same area. But we do actually have carpet tiles for £1 and often even less.
Clearance and recycled tiles offer the best value when money is short and you need a bargain. Rather than going for a very cheaply made tile, which won't look good for very long once you've laid it, you'll be able to choose a tile with a much higher specification for a fraction of the original price.
End-of-lines and discontinued colours give customers such a great choice at a rock-bottom price, but all the tiles are new and in their original boxes. See for yourself in our Clearance section.
Whereas all the tiles in our Recycled section have been laid before, so are not new, but very often have hardly been walked on even though they've been laid before. We try and get uplifted tiles from blue- chip and corporate offices because they are able to afford to change their flooring often. Sometimes, a change of ownership of an entire office block results in the flooring on every floor being changed.
So, top quality £1 carpet tiles are possible, just give us a ring if you can't find what you're looking for. We have lots of stock just in or coming in, that's not on the site yet. It'd be great to hear from you.
How Many Carpet Tiles Do I Need?
Most carpet tiles are packed in boxes of 20 and nearly all tiles measure 50cm x 50cm each. Although we sell tiles from our Ranges section in full boxes rather than part boxes, tiles from our Clearance and Recycled sections can be ordered in any quantity.
Almost all of these clearance and recycled tiles come into the warehouse as job lots, meaning that they are one-off deals. It's best to order enough tiles to account for any waste and cuts and also to have a few as spares.
Tiles from the Ranges section are supplied on an on-going basis, meaning you can re-order tiles as when they're needed.

So, whether you've decided to buy from an ongoing range or save yourself some money by opting for tiles from the clearance or recycled sections will determine how many carpet tiles you need to order.
Make sure you measure your room accurately and put your room dimensions into our handy carpet tile calculator. We've already added 10% extra to allow for cuts and waste but if you're ordering a clearance or a recycled tile the best advice is to add another few to your order just to be on the safe side.
We'll happily chat to you about your measurements and quantities if you're not sure, we're just a phone call or email away.
Heavy Duty Carpet Tiles
Heavy duty carpet tiles are such a good idea if you're having to lay a new floor in a busy or well-used space. Areas of high-footfall can soon look very grubby and tired if the floor you choose isn't specifically made for the job. By buying heavy duty carpet tiles you can be sure that the tiles will last and stay looking good.
Top spec., heavy duty tiles don't always come cheap though. So you need to shop around and always make sure that the rating is going to withstand the traffic. All tiles can look similar, it's often difficult to tell which are tough enough to do a heavy-duty job, so you have to know what the specifications and ratings actually mean. Don't let suppliers blind you with science and numbers.
You can always ring us and ask if you're not sure and you want some free advice. Whether you buy your tiles from us or not!
We always ask where the tiles are going to be used and we never sell a tile that won't do the job properly. Some companies do though, just to get a sale.
So in summary, to avoid making a costly mistake, look carefully at the specification before you buy your heavy-duty carpet tiles.
Bathroom ​Carpet Tiles
An attraction of carpeted bathrooms is that they feel warm in colder weather. However, as co-ordinated as they may be to a colour scheme, they can also cause some work and worry. Moisture for example, can wreak havoc on your bathroom carpet and cause mildew and rot and deteriorate quickly. Whether you decide to clean the carpet or replace it entirely, both options can be inconvenient and costly.

Potential home buyers often think that carpeted bathrooms look dated and unappealing. Generally, homeowners prefer their bathrooms to be fitted with linoleum, ceramics or other materials that hold up well against water and moisture. They like to be able to use household cleaning products to keep their bathroom floor clean and would rather walk on a cold floor that's been thoroughly cleaned rather than a carpeted floor that can't been cleaned so easily.

A great compromise to the bathroom flooring dilemma is to choose carpet tiles. Carpet tiles are affordable and available in a wide variety of water-resistant materials and colours and most can be cleaned with a mild bleach solution. They are also easy to install and simple to replace if they become damaged or suffer because of leaks or moisture.

You can replace any tiles adversely affected by simply taking them up and replacing them with new ones. So there is no need for a whole new carpet and no need to hire a carpet fitter or steam cleaner, which is why bathroom carpet tiles are such a popular choice.

Carpet Tile Adhesive
*Top Tip!
Before installing your carpet tiles, make sure you have enough adhesive to finish the job.

Sub Floor Prep Tips
a) Determine whether your sub-floor is suitable for carpet tiles. The recommended sub floor types are:
Flooring grade plywood
Cement-based, levelled underlays
Properly prepared concrete and cement
b) Ensure that the sub floor is level, smooth, solid and sound with no loose surfacing.
c) Ensure that the sub floor doesn't look or feel damp.
d) Ensure that the sub floor is clean and free from dust, dirt, oil and grease.
Installation Tips
a) Do not install carpet tiles in conditions where the floor's substrate temperature is not between 10 and 32 degrees Celsius. Put simply, avoid laying tiles when it's freezing or
when it's too hot.
b) Determine the Dry Time
This is how long adhesive will work with a newly laid tile before it loses its adhesiveness. The dry time for the floor can depend on factors like temperature, humidity and the porosity of the floor.
c) Applying the Adhesive
Hold your trowel at a 45 degree angle to spread the adhesive evenly.
Cheap Carpet Tiles
There is a big difference between low budget, poorly constructed, low specification carpet tiles and high spec., top quality, hard-wearing carpet tiles, even though they may cost the same.

One is a cheap carpet tile and the other is a low cost carpet tile. Getting to know your 'cheaps' from your 'low costs' is the key to bagging a massive bargain. The cheap carpet tile just isn't manufactured to last. It's produced to cover a floor for a short time and look reasonably ok.

On the other hand, a high-end, top spec. tile is designed and constructed with luxury and longevity in mind and will look good and last for years. It'll resist crushing, flattening, staining and be robust enough to withstand being cleaned, even with mild bleach in some cases. A truly superior carpet tile in every way!

The art is to buy a top quality carpet tile for the same price as a really cheap carpet tile. Clearance carpet tiles are top quality tiles that the manufacturers have decided to discontinue or from previous year's colour ranges and so on, so although they are brand new and boxed, they are often available at a very similar price to a really cheap carpet tile. Similarly, used and recycled tiles offer fantastic value. Great top of the range tiles at amazingly cheap prices, but they have been laid before. Some are in 'as new' condition and some show a degree of previous use, but they are all available at well below a 'cheap carpet tile' price.

So, low cost is very different to cheap when it comes to choosing carpet tiles! The cheap new carpet tile will show signs of wear and look shabby very quickly and consumers no longer want cheaply made inferior carpet tiles.

The choice of a top quality, hard wearing, long lasting carpet tile is available because consumers are demanding higher quality and better performance from their flooring jobs and at a price they feel is affordable and reasonable. We do advise you to look carefully at the stock availability when choosing a clearance or used tile though, because as they are one-offs you need to check there's enough of a particular colour or design to complete your job. Of course you don't get as big a range to choose from but everyone who buys our low cost carpet tiles is thrilled at the quality and price.

You can look online to see our clearance and used carpet tile bargains or quickly ring if you want any advice or help.
Used Carpet Tiles
Used carpet tiles are an eco-friendly choice because they have been diverted away from landfill. By choosing to use these tiles, your flooring project will be both affordable and environmentally friendly. Most of the tiles we process don't end up in landfill unless they are screed contaminated. The carpet tiles and off-cuts that can't be sold or re-used but are free from screed are converted into Refuse Derived Fuel (RDF) and used as a fuel in cement kilns in industry.

When considering used carpet tiles, you will have four different grades to choose from:

'A+ Grade' tiles are high-end quality carpet tiles that are completely indistinguishable from brand new.
'A Grade' tiles are premium quality carpet tiles that show almost no wear and in nearly all cases are in 'as new' condition.
'B Grade' carpet tiles are premium quality yet show slightly noticeable soiling or furniture markings. The level of wear found in Grade B carpet tiles is reflected in the price of each tile.
'C Grade' carpet tiles show the most noticeable levels of staining and wear. For the price however, they are ideal for use in less prominent areas of a home or business.

They are an affordable solution for flooring when the floor's aesthetics or appearance is not a primary concern, probably in a garage, storeroom or warehouse.

All our used carpet tiles are carefully and thoroughly sorted, then cleaned and graded in our warehouse before we offer them for sale and they all offer the same insulating and sound properties as new tiles, but obviously at a fraction of the cost whichever grade you choose.
Once the used tiles have been laid, with regular vacuuming and foot traffic their appearance will improve and 'bed' in.
To give you an accurate idea of what to expect, you can always ask for samples of any of our used carpet tiles. Just get in touch and let us know where to send them.
Discount Carpet Tiles
When you have a limited budget, you can lay a floor that looks good and is serviceable by choosing discount floor tiles. These discount carpet tiles are available at a fraction of the original new cost, and will enable you to keep well within the budget of any flooring project.

Our discount carpet tiles are all brand new, boxed and ready to lay and will have the quality and durability to cover your floor and stay looking good for years whilst saving you a small fortune.

Bear in mind that the colour selection and style choice may be limited but when you have a floor to cover and a really tight budget to work with, you will be pleased to be able to lay a floor that looks great and that you got at a really discounted price.
Our stock of discount carpet tiles is always changing and new bargains are arriving daily, so get in touch if you want to find out more
Laying Carpet Tiles
Laying carpet tiles is easy if you follow these six simple steps:

Prepare the sub-floor
The sub-floor should be clean, level, smooth, solid, sound and dry.

Mark out the area
Find the centre of the area and mark a cross with a chalk line.

Loose Lay
Loose lay a row of tiles along the chalk line and then out to the sides of the area. Adjust the tiles to avoid small cuts at the edges or in doorways.

Stick down
Stick down the carpet tiles in the centre using spray adhesive. If you spray the back of the tile as well as the floor, the tiles will be very difficult to lift again, so just spray the tile or the floor, not both.
In Small Areas – Just spray every third or fifth row to save money.
In Larger Areas – Use liquid tackifier applied with a foam roller on a pole. Always allow 30 minutes for it to dry to a clear, tacky film. If you don't, the tiles will be almost impossible to lift in the future.

Carry on Laying
From the centre of the area fill out the four corners making sure that the tiles are all butted up firmly to each other.

The Edges
To make sure your edge cuts fit properly, butt a tile up firmly to the edge of your area and cut through the tile that's underneath it. Lift up both tiles and swap them round so the cut tile is against the wall and the full tile is in the gap.

Job done and you'll have saved yourself a fortune!
Office Carpet Tiles
When you choose carpet tiles for your office, there are a few important things to bear in mind to ensure you get a good return on the investment you are making. Depending how much foot traffic your office typically experiences, choose carpet tiles that can retain their colour and appearance without succumbing to excessive wear.

You will also need to choose carpet tiles that have a high 'castor chair rating' that can withstand castor chair use throughout the day. Carpet tiles that resist showing wear and tear from castors, and avoid showing furniture marks and signs of daily drips and spills will be a huge asset to the appearance of your office and will represent fantastic value for money.

If you choose a cheaper carpet tile for your office, one that isn't really up to the job and doesn't have the specification to meet the demands of busy office life, chances are that the office tiles will need replacing within 12 months.

Finally, you will want to choose carpet tiles from a range of professional colours and carpet tiles for offices and other commercial buildings typically come in colours that suit these professional environments. It is always a good idea to talk about your project with a commercial flooring expert to get some advice before you make the wrong decision about which office carpet tiles to buy.
Commercial Carpet Tiles
Carpet tiles designed for commercial use are different to residential carpet tiles in several ways. When you look for commercial carpet tiles for your business, it is important to understand the differences.

They look and feel markedly different to those used in your home. They are manufactured using different materials and are designed specifically to withstand heavier footfall and have a much more robust construction to the carpet tiles manufactured for the domestic market.

This makes them resistant to signs of wear in high footfall areas and where castor chairs are constantly in use. They will not flatten or show signs of wear for many years, whereas carpet tiles with a 'domestic only' rating would look dreadful very quickly.
Commercial carpet tiles also come in colours that are practical and professional for most businesses, such as blues, greys and other subdued tones and will give a great uncluttered appearance. That is not to say that all commercial carpet tiles come in subdued and understated colours. You can find commercial carpet tiles in a wide variety of styles that will suit all businesses, including retail stores, hotels, nursing homes and schools.

Some companies even choose to mix patterns and colours and some incorporate their logos and slogans to give an original and eye-catching finish. We can advise you on the different styles that would look great in your workplace. Just give us a ring or send a quick email and we'll give you some good ideas.

How to Trim a Carpet Tile
When trimming a carpet tile you'll need a sharp Stanley knife and a surface to cut on, preferably some cardboard so you don't blunt your knife. You will also need a straight metal edge.

Make sure the carpet pile runs in the direction you want before you make the cut. Many makes of carpet tile have an arrow on the back to make sure you get the correct alignment. If there are no arrows you can easily make your own with a marker to make it easier to avoid mistakes.

Make your mark on the tile where it is to be trimmed and cut it from the back. This gives a much cleaner cut than cutting from the top of the tile. Now cut your tile using the metal edge to guide the blade. It is best to cut your tile with a few strokes and not try to cut all the way through the tile with one cut.

And all this should be done before you use any adhesive or apply any tape. This way you can work comfortably until you get everything trimmed accurately.
Cleaning Your Carpet Tiles
Here are 3 good ways to clean your carpet tiles

1. The easiest method is to sprinkle a powdered cleaning agent over your carpet tiles, brush it in with a broom and leave it for half an hour. Then simply vacuum your tiles. The two advantages of using this method are that the flooring stays dry and you can clean just the dirty and marked areas without having to clean the whole floor.

2. You'll get a better result if you spray a suitable wet detergent onto your carpet tiles. This will loosen any dirt embedded in the flooring and then you can easily use a brushing machine or a vacuum to bring your carpet tiles back to their former glory.

3. The deepest and most penetrating method is to use a water jet directly on your carpet tiles. But you have to be careful not to add too much water and the equipment needed can be expensive to buy and maintain. Professional cleaning firms tend to use this method because it gives fantastic results and keeps their customers happy.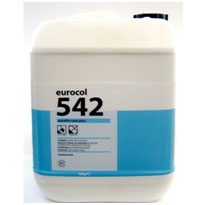 Kitchen Carpet Tiles
Carpet tiles in kitchens are very popular indeed. They provide a warm, non-slip surface and help reduce noise and breakages. China and glass break less easily when dropped onto a carpet tiled floor than if dropped onto vinyl or ceramic tiles and in multi tenanted buildings, the noise reduction properties of carpet tiles are hugely beneficial.

It is best to choose a carpet tile for your kitchen that is water and stain resistant to avoid any problems with mildew and water damage especially around the sink and cooking areas or in utility rooms.

If you are intending to lay your carpet tiles over an existing vinyl surface, use a recommended cleaning agent to clean the sub floor well before you start to lay your kitchen carpet tiles.
Then choose a suitable tackifier or adhesive to make sure the tiles stay securely on the floor once they've been fitted.
If on the other hand, you intend to remove all the existing flooring, you will need to create a level sub floor before you can lay the new carpet tiles. Treating the underlying concrete with a levelling compound of a few millimetres is an easy process with the right product, but you must allow enough time for the compound to dry thoroughly.
The difficulty with laying kitchen carpet tiles is that there is often more work than expected when preparing the sub floor. Kitchen sub floors are notorious for being damaged by previous spills of liquids, fats and oils and unless you feel confident about being able to do this prep work well, it is usually best to have a chat with a floor laying professional or contractor and get them to check the moisture levels in the floor before you start.
Once the sub floor is prepared properly though, laying the tiles in your kitchen is just as simple as in any other area.
Good luck and happy carpet tiling!