Installations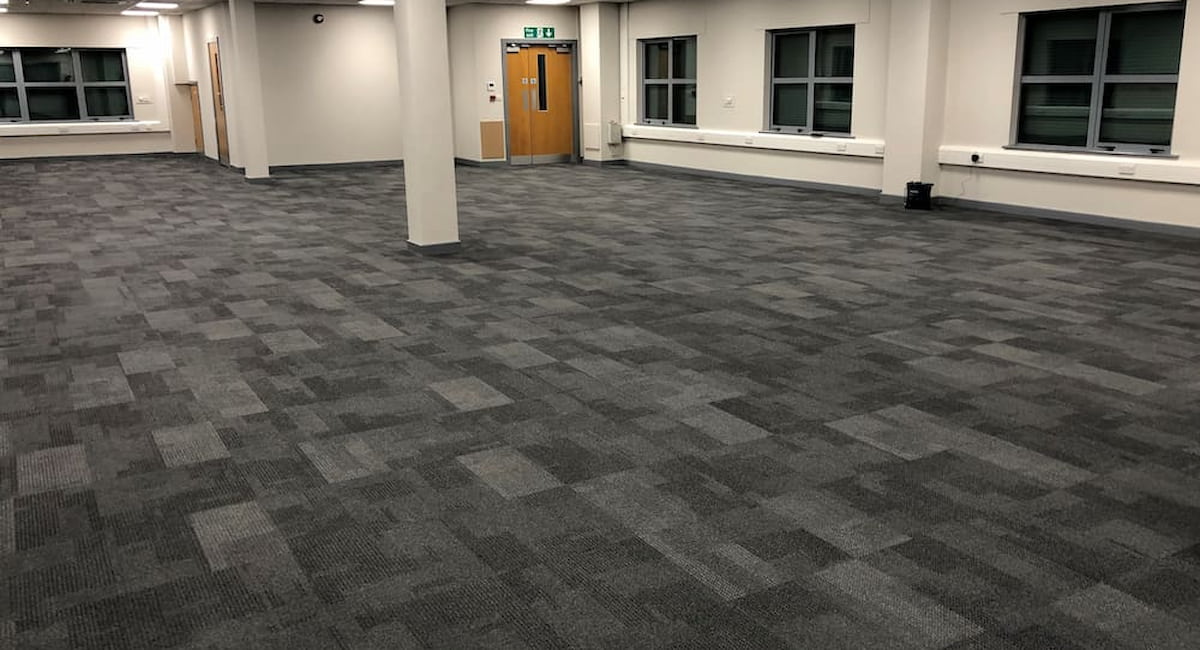 Saving 65% on the cost of a carpet tile installation!
As soon as you realise you can't manage with your flooring in its current state, you start to think about how much it's all going to cost to replace it. New flooring, underlay, grippers and the cost of a fitter, can all mount up to a costly sum.
But why not think about using recycled/used carpet tiles? And then plan to lay your tiles from this page.
They're easy and quick to lay, so you'll save money on the fitting costs and you won't need any underlay or gripper either, which is another saving. And, if you're fairly handy - even better, you could always have a go at fitting them yourself and save that money too!
And here's how we saved a company a fortune………….
A couple of months ago, the boss of a local fit-out firm phoned to say there were 5,000 tiles laid in a warehouse they were working on. And although the tiles hadn't ever been walked on, they didn't match the new tenants colour scheme and were to be uplifted and replaced. He wanted us to pick them up to get them out of his way! Which is what we did.
A few weeks later, we were asked to quote for 550m2 of carpet tiles for a commercial building flooring upgrade and although the budget was impossibily tight, the job needed to look professional and 'top notch' when it was finished.
The customer thought it was incredible that we were able to save him over £7,500! Enough tiles to do the job at a normal price would have cost him over £11,000 but we were able to supply him with tiles and charge only £3,375.
He was delighted and says he still can't quite believe it! By considering recycled/used carpet tiles, savings like this are the rule rather than the exception.
The above photo is of the finished job so you can see for yourself how good it looked, and if you want to find out more about potential savings on any of your own future projects, we'd love to help.