About Us
Who We Are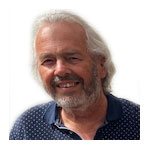 Ashley Haigh
​I'm Ashley Haigh and with Marilynn (my wife), we've been supplying and fitting commercial carpet tiles all over the UK for over 20 years, gaining the experience we need to really know what we're talking about.
Right from the start it's been a proper family business and our three children have all spent time working as part of the team whilst they were growing up.
We enjoyed the times when the children worked with us and we could show them what's involved in running a business. We're pleased that the experience has given them all a great work ethic and led them into successful careers of their own, although recently they have come back to help us with the website and the digital marketing side of things.
​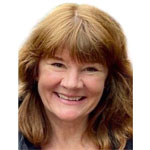 Marilynn Haigh
​Marilynn and I ​are both good at different things. I like meeting people and speaking to customers, whereas she's happiest doing the marketing and the accounts, so between us we get a lot done.
Professional and Fully Insured Fitting Teams
We employ our own specialist fitting teams so we can monitor the standards and progress of each job easily. We're based in Nottinghamshire and operate all across the East Midlands, our rates are very competitive, and by employing the best commercially trained fitters we are able to guarantee all our work. We promise that all our customers will be as happy during the installation as they will be when the job is finished.
What We Do
It's impossible to recommend a tile without first finding out where it's going to be laid, how long it's expected to last and what the footfall is likely to be. Then we can suggest suitable tiles, not necessarily the cheapest tiles.
It's not always easy telling a customer that a cheaper tile will just not do the job. Different quality carpet tiles can look and feel very similar, but it's the way they're constructed that matters. And if a customer needs a tile to last and still look good, it's vital to be able to tell the difference.
That's what we're good at, we explain the difference. In the end it's up to the customer, but we don't sell tiles that aren't suitable. We've always found that people value our honesty and advice.
Our customers come in all shapes and sizes, from domestic and commercial end-users to big trade customers who use thousands of tiles every month and we welcome every customer.
I'm always happy to help, so don't hesitate to pick up the phone or send me a quick email if you want some advice or to chat about your floor.
About Our Stock
We specialise in supplying tiles from all the major manufacturers and because we have so many tiles available, I know I'll usually be able to find the right tile at the right price for any customer.
Customers and contractors are always welcome to give us a quick ring or send an email, so just get in touch to let me know if I can help.