Frequently asked questions about laying carpet tiles
SHOP BY CARPET TILE COLOUR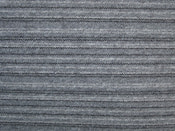 Here's a very special £2.25 offer!
At only £2.25 this stock range, brand new carpet tile is amazing value. It's a heavier pile weight than most entry-level tiles and comes with a 5-year manufacturer's guarantee.
The range also comes with a contrasting stripe tile if you fancy mixing them up a bit. We're selling thousands of them because they're such cheap carpet tiles!
Just click the link here or on the image of the tile to have a look. And of course, don't just take our word for it, we'll happily send you a free sample so you can see it for yourself.
Or if you want to see all the other tiles we have for sale, just click "home page"
Measure the length and width of your room.
If it is an odd shape divide it into areas and measure each
area separately. Use this guide.
Put the measurements for each area into the tile calculator.
Add the totals of tiles needed together.
Call or email if you want us to double-check for you.
Tel: 0115 940 4454 or ash@carpettilewholesale.co.uk
There are a couple of sections below about using our handy tile calculator so you can work out how many tiles you'll need or your job and there are fitting guides to help you get a professional finish.
We've also included information on how to tell the difference between a cheaply-made tile and a cheaply-priced tile, so you don't waste your money.
​But of course, if you have any questions at all, just give us a call or drop us a quick email at ash@carpettilewholesale.co.uk and we'll be very happy to help.