Why Not Think About Using Recycled Carpet Tiles
Did you know? Carpet tiles are generally one of the hardest items to recycle? They cause a headache for landfill operators because they take up such a lot of space and because they are made of such hard-wearing materials.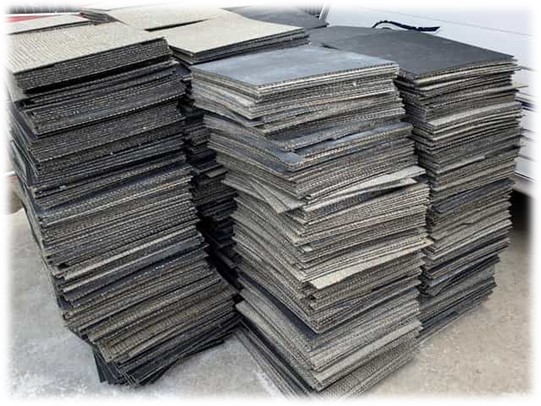 ​
Carpets tiles can be made from wool, nylon, or even plastic, and the pile of the carpet tile is bound securely to the backing and the tile often glued to the floor. It is easy to see why owners assume that carpet tiles cannot be recycled and just think they should be thrown away. This is not true, because companies like ours makes it their mission to revive used carpet tiles.
Instead of letting them go to landfill, at Carpet Tile Wholesale we collect them from across the country, bring them back to our warehouse and sort, clean and grade them all, so they can be used again. Using recycled carpet tiles has huge advantages. Check out some of these advantages below:
WHY NOT THINK ABOUT USING RECYCLED CARPET TILES
You Are Saving The Planet
Only a small percentage of carpet tiles get recycled each year. Carpet tiles do not decompose in landfills because of their complex fibres, and this places a huge burden on the environment. Imagine millions of tons of carpets in being added to landfill every year that will take hundreds of years to break-down. When you buy a recycled carpet tile, you are reducing waste and this has a positive impact on the environment. And all our recycled carpet tiles will be thoroughly cleaned so they will look clean and fresh.
They Are Cheaper
Let's face it, one of the first things you consider when making a purchase is the price and recycled carpet tiles are much cheaper than new ones. We have thousands of tiles in stock to choose from and all are available for quick delivery. Look at the photo here to see how good they can look.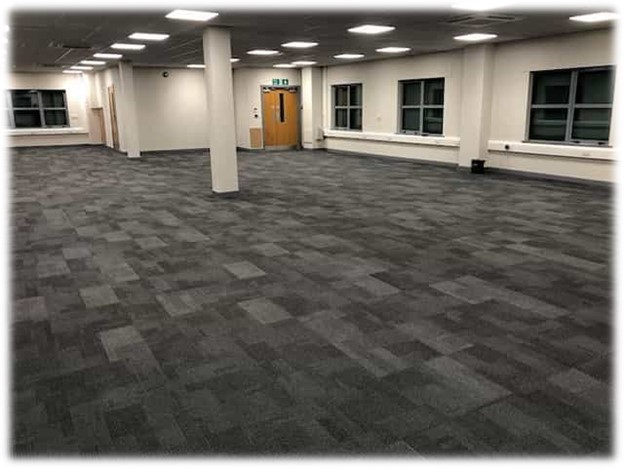 ​
Encouraging Manufacturers To Use Carpet Recycling Schemes
Carpet tile recycling is still not all that common in the UK. Sometimes, carpet tile manufacturers do not have a recycling return scheme where they collect the old ones to be revived and some recycling centres still do not have carpet tile waste containers. When more people buy recycled carpet tiles, it will encourage more manufactures to invest in more carpet tile recycling projects.
Recycled Carpets Tiles Can Be Used In Lots Of Places
We sell thousands of tiles every week for installation in offices and other commercial buildings, but we are always interested to hear of the different, sometimes unusual uses for our carpet tiles. Carpet tiles can be perfect for car mats, by replacing boring mats with a colourful carpet tile to make their car look cool. Some people buy them for their cat to use as a scratching post or for their dog as a mat in their dog's kennel. Or you could get really creative and use a recycled carpet tile as a pathway in your garden. Or even in your motorhome. Here's a happy customer's photo!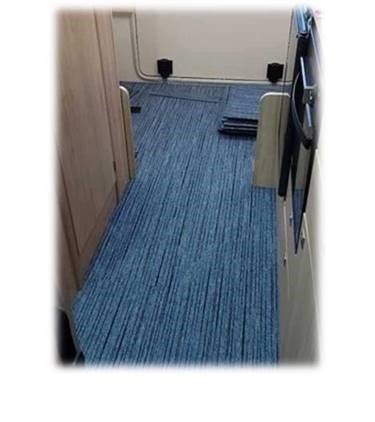 ​
Let us know if you have any other ideas of where our recycled carpet tiles could be used, we'd love to hear from you.